Many who travel to Germany do so during the warm months of summer, but there are special treats available for those who come during the off-season. Christmas in Germany is a magical time, and there are all sorts of experiences you can have that summer tourists will miss.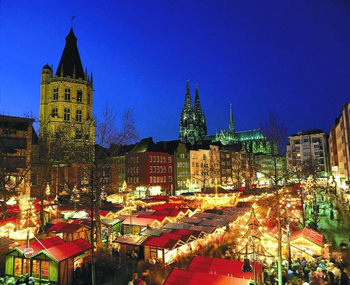 Visit Dresden, the capital of Saxony, and view its breathtaking Frauenkirche. In Altmarkt Square, site of one of the oldest Christmas markets in Germany, you'll view the Christstollen, the city's most popular Christmas cake, weighing three tons! The Dresden market also boasts a 45+ foot Christmas pyramid aglow with lights featuring wooden hand crafted figurines. Group and soloist caroling, and culinary delicacies abound at this heart warming festival
Throughout the country, Christmas markets—sometimes known as Kris Kringle marts—begin opening during the last week of November. It doesn't matter where you are; in villages, towns, and cities, there is almost always at least one Kris Kringle Mart. It's in these markets that you can find some of the most authentic German goods, because they are all hand-made. Each of the stalls in a Kris Kringle Mart offers different things—from delicious baked goods, to toys, to fine leatherwork. By Christmas Eve, most markets will have closed, and a few will close earlier.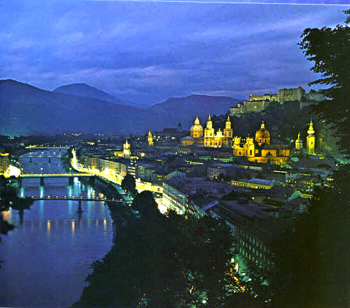 Make sure you visit the city of Salzburg, Austria, famous site of the beloved musical, Sound of Music. En route, stop at Oberndorf bei Salzburg and visit the location where Joseph Mohr and Franz Gruber composed Silent Night, the world famous carol. In Salzburg, see the elaborate Mirabell Gardens, and give yourself ample time to enjoy the fabulous Christkindlmarket at Cathedral Square and at the renowned Residenz Square in the historic city center.
The history and traditions of Christmas in Germany is quite interesting. The name we often use for Santa Claus, Kris Kringle, originally evolved out of the word Christkindl, or "Christ Child." Additionally, we derive all manner of Christmas traditions from the German culture. The Adventskalender, those festive looking calendars featuring a 24 day count up to Christmas disguised as windows and doors, was originally created by the Germans. As one of the German Christmas customs, candles or chocolates will be placed inside the paper windows as treats for children prior to Christmas.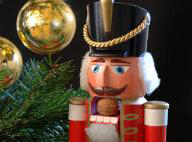 Magical Seiffen, the Christmas craft capital of Germany and Christmas toy land is a must see. It's said that Seiffen is home to the original Nutcracker! You'll have a wonderful opportunity to see demonstrations of master wood working and wood carving of nutcracker forms. Later, feel free to roam on your own, perhaps to visit the Erzgebirge toy museum boasting over 3,000 toys and Christmas folk art.
Music is central to Christmas in Germany, as well as a few of our more popular holiday songs originating from Germany. The most famous of these is Silent Night, having been translated into 44 different language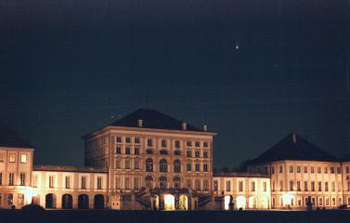 See Munich, including the magnificent Nymphenburg Castle. After the palace tour, see Marienplaz, site of the renowned Christmas market and the City Hall's
world famous Glockenspiel. The market is also home to the Krippenmuseum, one of Germany's most noted Nativity museums.
No German Christmas would be complete without a tree. The tradition of decorating the tree extends far back in German history and even includes a twist. Traditionally, as a Christmas custom, Germans dictate that the tree is presented to those assembled prior to the Christmas meal. Children are not allowed to see the tree before then. Often times, the children will be sent off to be occupied while parents decorate it with lights, ornaments, and cookies. Presents are placed beneath the boughs of the tree and when the time is right, the children are brought into the room to sing carols and open gifts. Given the customary secrecy, Germany greatly enhances the holiday for both the children and the adults. As a result, there's little reason to wonder why Christmas is such a prominent holiday.

Source:
http://www.destination360.com/europe/germany/kris-kringle-mart.php
http://www.latitudeworldtours.com/index.php?src=directory&view=trips&srctype=detail&back=trips&refno=30&gclid=CNiGjI7a0ZACFSG8Ggodt2ETXA